Thank you for your interest in working with our team of tax and accounting advisors. We provide the following services for our clients:
Tax return filing and tax planning for individuals
C-corporation, S-corporation and partnership tax return filing
Bookkeeping and QuickBooks Consulting
You can trust our staff's expertise, as they participate in continuing professional education classes offered by local chapters of national tax and accounting associations to keep up with the ever-changing tax law and accounting landscape.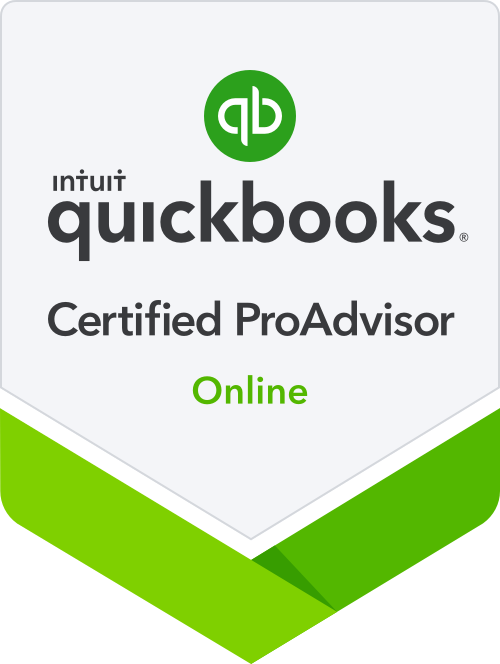 Visit the Services area of our website to learn more about the services we provide.
Lisa Whitaker
CPA
Lisa Muldoon Whitaker, CPA and founder of Whitaker & Rago, is passionate about saving busy, successful small business owners time and money in their businesses. She does this by offering a virtual accounting, QuickBooks, and tax services to individuals and businesses.
As a Certified QuickBooks ProAdvisor and Certified QuickBooks Online ProAdvisor, Lisa's specialty is customizing her clients' accounting software to maximize efficiency and keep costs low. She also provides training for QuickBooks to her clients in the package plans the firm offers. She loves helping people get started with their accounting system and feel more comfortable about their accounting requirements.
Prior to starting her own firm, Lisa worked closely with the partners at Dingle & Kane, PA for five years, serving the QuickBooks and other accounting needs of her clients. She also held various financial and expense management positions for 19 years at MBNA America, a credit card processing company.
Her professional affiliations include membership in the American Institute of Certified Public Accountants and the Delaware Society of Certified Public Accountants. Lisa holds a Bachelor's of Science Degree in Accounting, Cum Laude, from Goldey Beacom College. When she is not working, Lisa, her husband, Todd, and their dog, Checkers enjoy the beach, traveling, music, and spending time with family.
Michele Rago
CPA
Michele Rago, Founder and Owner Whitaker & Rago, helps small businesses in Delaware and the surrounding states with all their QuickBooks needs. She combines her strong technical knowledge in QuickBooks with her degree and experience in accounting to provide her clients with the right QuickBooks product, the right setup, and the right reports and accounting information they need to run their businesses effectively.
Michele is a Certified QuickBooks ProAdvisor and is a Certified Public Accountant. In December of 2015, Michele left her Senior Staff Accountant position at a local accounting firm that offered Tax Preparation and Auditing Services to individuals and small businesses to focus on her business. Prior to pursuing her career as a Certified Public Accountant, Michele worked as a Senior Business Analyst in the CEO's office at MBNA, America a credit card company in Delaware that was acquired by Bank of America, where her skills included financial management reporting, preparing budgets and forecasts. Michele held several positions within the collections and finance departments at MBNA.
Michele holds a Bachelor of Science in Business Management from Wilmington University. She is a member of the Delaware Society of Certified Public Accountants.